Dr. Barbara Holland Speaks on Engagement and Service (Oct. 9)
October 4, 2012
On Tuesday, October 9, Dr. Barbara A. Holland will visit Bellarmine University to discuss community engagement and service with students, faculty and staff.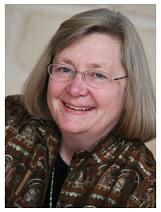 Dr. Barbara Holland
The free event takes place from 11 a.m. to noon in Frazier Hall.
Holland is Director of Academic Initiatives in Social Inclusion and an honorary professor at the University of Sydney.
Previously, she was Director of Learn and Serve America's National Service-Learning Clearinghouse and a senior scholar at Indiana University-Purdue University Indianapolis.
A frequent consultant, author, and speaker, Barbara is well-known for her expertise in the areas of organizational change in higher education with a specific emphasis on the implementation and assessment of community-based learning, engaged scholarship, and community-campus partnerships.
In 2006, she received the Research Achievement Award from the International Association for Research on Service-learning and Community Engagement. In 2008, Barbara was one of the first two scholars named as Honorary Fellows of the Australian Universities Community Engagement Alliance.
She earned bachelor and master's degrees in Journalism from the University of Missouri and a Ph.D. in higher education policy from the University of Maryland.
Media Contact:
Jason Cissell
Director of Media Relations
502-272-8329
jcissell@bellarmine.edu