News
>
News Releases
> Hall-o-Treats Community Trick-or-Treating in Bellarmine Residence Halls on Monday, Oct. 29
Hall-o-Treats Community Trick-or-Treating in Bellarmine Residence Halls on Monday, Oct. 29
October 22, 2012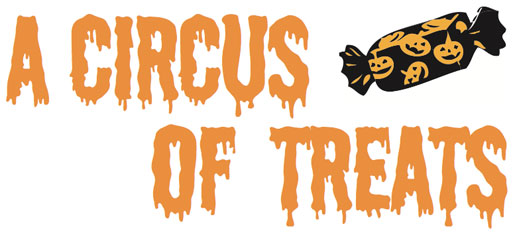 Bellarmine University's residence halls will host their annual Hall-o-Treats, a free public trick-or-treating event for families on Monday, October 29, 2012, from 6 to 8 p.m., rain or shine. University students and staff will offer guided trick-or-treating tours, food, activities and shows for children and families.
This year's theme is "A Circus of Treats," combining the fun of a circus and the treats of Halloween. Children and their families can trick-or-treat at more than 75 doors in circus-themed halls. Costumed entertainers, games and shows will provide a safe and family-friendly Halloween experience in the Highlands. Performances in the new Arboreto outdoor amphitheater area will showcase the talents of Bellarmine students.
Family-friendly costumes are encouraged. Last year, more than 400 participants enjoyed candy, snacks, games and entertainment in the university's newest residence halls.
Families should park on campus near Knights Hall, on the Norris Place side of Bellarmine's campus. Shuttles will take trick-or-treaters from the parking area to the Siena residence halls, where Hall-of-Treats takes place. Families can also walk directly to the Siena residence halls. Directions to Bellarmine and a campus map
are available online
.


For more information, contact Jay Carnes in Bellarmine's Department of Housing and Residence Life at 502-272-7501 or
via email
.
Media Contact:
Jason Cissell
Director of Media Relations
502-272-8329
jcissell@bellarmine.edu