News
>
News Releases
> Lee Hamilton to discuss U.S. foreign policy challenges posed by Iran, North Korea
Lee Hamilton to discuss U.S. foreign policy challenges posed by Iran, North Korea
August 28, 2013
Free presentation by longtime Congressman on Sept. 5 at Bellarmine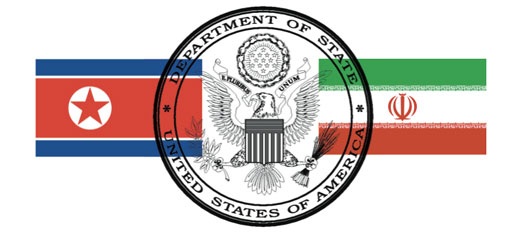 Former U.S. Congressman Lee H. Hamilton will speak about challenges to U.S. foreign policy on Thursday, September 5, at Bellarmine University.
The presentation, titled "The Challenge to U.S. Foreign Policy from Iran & North Korea," takes place at 7 p.m. in Frazier Hall in Bellarmine University's George G. Brown Center [
campus map
]. It is free and open to the public, thanks to a grant from the
U.S. Institute of Peace
and support from Bellarmine University's
peace studies minor
.
Hamilton, a Democrat who represented Indiana's 9th U.S. Congressional district from 1965-1999, has long been an important voice on national security issues. He is currently director of the Center on Congress at Indiana University, a non-partisan educational institution seeking to improve the publicís understanding of Congress and to inspire young people and adults to take an active part in revitalizing representative government in America.
Hamilton
received an honorary doctoral degree
from Bellarmine University in 2002.
In Congress, Hamilton's committee chairmanships included Foreign Affairs, the Permanent Select Committee on Intelligence, and the Select Committee to Investigate Covert Arms Transactions with Iran.
After leaving Congress, Hamilton served as vice chairman of the National Commission on Terrorist Attacks Upon the United States (known as the 9/11 Commission), which issued its report in 2004. He is currently a member of the Presidentís Homeland Security Advisory Council, the CIA External Advisory Board, and the U.S. Department of Homeland Security Task Force on Preventing the Entry of Weapons of Mass Effect on American Soil.
He is the author of three books: "How Congress Works and Why You Should Care," "Strengthening Congress" and "A Creative Tension: The Foreign Policy Roles of the President and Congress."
Media Contact:
Jason Cissell
Director of Media Relations
502-272-8329
jcissell@bellarmine.edu