News
>
News Releases
> Speaker Commemorates Constitution Day at Bellarmine on Sept. 17
Speaker Commemorates Constitution Day at Bellarmine on Sept. 17
September 16, 2013
An accomplished Supreme Court advocate,
Jay Sekulow
, will present a free, public lecture titled "The Constitution and Liberty - The First Amendment in the American Experience" at Bellarmine University on Tuesday, September 17.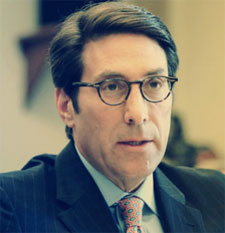 Jay Sekulow
The hour-long Constitution Day celebration will be held at 11 a.m. in Cralle Theatre, inside the Wyatt Center for the Arts. [
Campus map
]
"I am pleased that Mr. Sekulow agreed to be our keynote speaker for Constitution Day," said Dr. Matisa Wilbon, associate professor of psychology and director of the Brown Scholars Leadership Program. "He will offer a unique perspective based on his work fighting for religious freedom at the Supreme Court level that will be both insightful and a source for much discussion."
Sekulow is chief counsel of the
American Center for Law and Justice
. He is an accomplished Supreme Court advocate, renowned expert on religious liberty and a respected broadcaster.
For more than 20 years, he's been on the front lines working to protect religious and constitutional freedoms in the courts, in Congress and in the public arena. At the Supreme Court of the United States, Sekulow has argued 12 cases, including several landmark cases which have become part of the legal landscape in the area of religious liberty litigation.
The sponsors for Sekulow's lecture are Brown Scholars, Pre-Law Society and Bellarmine's political science and history clubs.
-- News release prepared by Dakota Branham, media relations intern
Media Contact:
Jason Cissell
Director of Media Relations
502-272-8329
jcissell@bellarmine.edu