Bellarmine University Rises in National Rankings
September 12, 2012
Bellarmine University climbed to its highest-ever spot on
U.S. News & World Report's annual rankings of U.S. colleges
, released today.
CURRENT BELLARMINE RANKINGS

U.S. News & World Report:
11th among southern regional universities (climbed 3 spots)

Forbes:
224th (climbed 121 spots)

The Princeton Review:
One of nation's best 377 colleges

In its 2013 Best Colleges guide, U.S. News & World Report ranked Bellarmine 11th among southern regional universities. Last year, the publication ranked the university 14th. This is Bellarmine's 19th consecutive year on this list.
The U.S. News list is developed based on graduation and retention rates, peer assessment, faculty resources, student selectivity, financial resources and alumni giving.
Bellarmine's climb in the college rankings isn't limited to U.S. News. Bellarmine
climbed 121 spots
on Forbes' recent annual ranking of America's Top Colleges, which placed the university 224th among all colleges and universities.
Forbes says their rankings "focus on the things that matter the most to students: quality of teaching, great career prospects, high graduation rates and low levels of debt."
Bellarmine University also appears in The Princeton Review's 2013 list of The Best 377 Colleges. The Princeton Review surveys students to determine which universities will appear in its annual guide.
Read Bellarmine's listing (PDF file)
, which includes comments from students.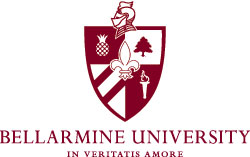 Media Contact:
Jason Cissell
Director of Media Relations
502-272-8329
jcissell@bellarmine.edu